In the news
Portland Business Journal
Sunday, September 8, 2013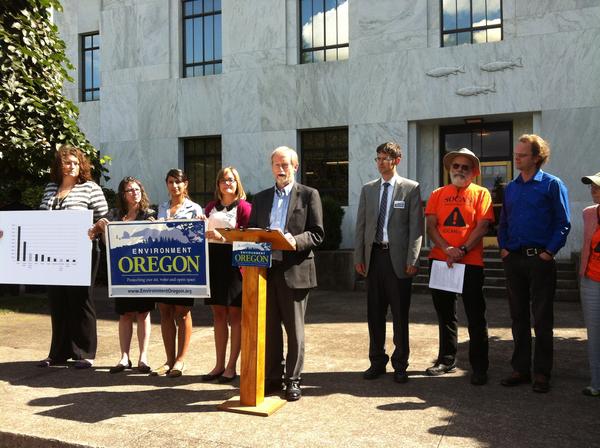 A new survey indicates that while no Oregon power plants are among the nation's "dirtiest," energy from five facilities on the list does indeed filter into the state.
The report, from the Portland-based Environment Oregon Research & Policy Center, found that some Oregon residents get their power from Montana's Colstrip Steam Plant (number 18 on the list), Wyoming's Jim Bridger Steam Plant (number 23), Colorado's Craig Station (number 55), Utah's Hunter Power Plant (number 63) and Arizona's Cholla Generating Station (number 88).
The report maintains that the country's power plants are the nation's largest carbon pollution source. Environment Oregon reported the plants are responsible for 40 percent of emissions nationwide.
The Douglas County Global Warming Coalition and Southern Oregon Climate Action Network also participated in the release of the report, called "America's Dirtiest Power Plants."
The timing of the report comes as the Environmental Protection Agency will open a comment period seeking input on a first series of carbon regulations for power plants.
"The last time they had a public comment period, people submitted more than 59,000 comments in support" of tighter carbon emission rules, said Charlie Fisher of the Environment Oregon Research & Policy Center.